Manhood Matters
---
---
---
Two of Ron J. Clark's articles were selected for two national online and print magazines!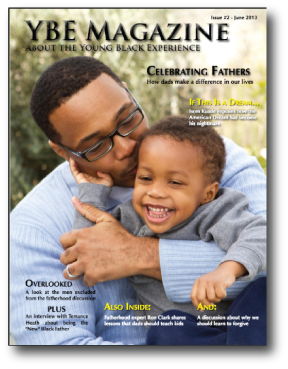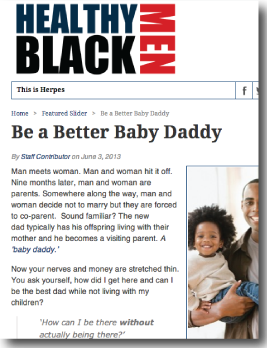 ---
Ron J Clark Presents at Manhood Matters
---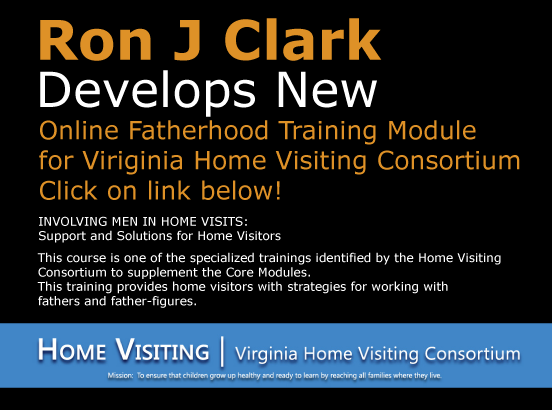 ---
Ron J Clark's article featured in American Humane Association national research journal!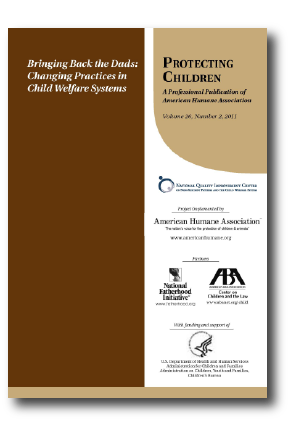 ---
---
Ron Clark nominated by

The judges of the Oyster Pointer have selected Ron J. Clark's School Ways column "Are You A Hands-On Parent?" in the Editorial category!
---
Ron Clark featured on

"I grew up without a father and now have kids of my own," Shawn Allen of Edgemoor, founder of the group Youth Empowered to Strive and Succeed said. "I live with them and am there for them, but Mr. [Ron] Clark showed me that responsible fatherhood is more than just being there and providing for our children financially. It's about being there psychologically and emotionally as well." Read more...
---
Ron Clark featured on

"If you don't pay bills then you are not a real man. Unfortunately, many men and sectors of society have reduced fatherhood to money. I always say we have created men who can be successful on Wall Street but not Sesame Street..." Read more...
---
Ron Clark stars in new documentary
Ron J. Clark stars as consultant and participant in new documentary on father-daughter relationships entitled Father Figure.
Look for it playing in theaters near you...
---
Mission
TO IMPROVE THE ABILITY OF MEN TO HELP THEMSELVES AND THEIR FAMILIES
Communities are in the best position to identify and solve their own problems. Unfortunately, many are in need of additional knowledge and skills essential to mobilize and effect change.
Ron J. Clark is committed to equipping communities and agencies such as yours to help fathers start and maintain a lasting relationship with their children and co-parenting relationship with the mother of their children.
Developing effective programs for the male population takes time and experience.
Ron J. Clark possesses several years of experience developing and implementing services for fathers and families. Ron J. Clark is capable of assessing your specific needs and providing your staff with training and consultation as needed. He has provided services that get results for over 200 community groups, and he can do the same for you.
Services
PROVIDING EDUCATIONAL AND MOTIVATIONAL WORKSHOPS FOR PRIVATE, PUBLIC, AND FAITH-BASED ORGANIZATIONS
PROVIDING CONSULTATION TO COMMUNITY GROUPS ON HOW TO EFFECTIVELY MEET THE NEEDS OF MEN AND THEIR FAMILIES
PROVIDING KEYNOTE SPEECHES FOR MEN AND FAMILIES
PROVIDING KEYNOTE speeches for "SERVICE-PROVIDERS" OF MEN AND FAMILIES